Hotels situated close by the venue:
CABINN CITY HOTEL
Michellsgade 14
1568 København V
Website: www.cabinn.com
Phone: +45 3338 5610
To book a room at Cabinn City, please go to their website: www.cabinn.com with booking code: 1909UNIVER (under "Block Kode") . Add your name, number of rooms, breakfast and payment latest 31 August 2019.
Directions on how to get to Cabinn City Hotel from Copenhagen Airport (by public transportation).


Take the train to Copenhagen Central Train Station from platform 2 only. ( NB trains from platform 1 go to Sweden!). Walk from the Copenhagen Central Train Station to Bernstorffsgade and walk approx. 450 meters. Turn left on Polititorvet and walk approx. 100m until you see Cabinn City Hotel on the corner of Mitchellsgade (see map below).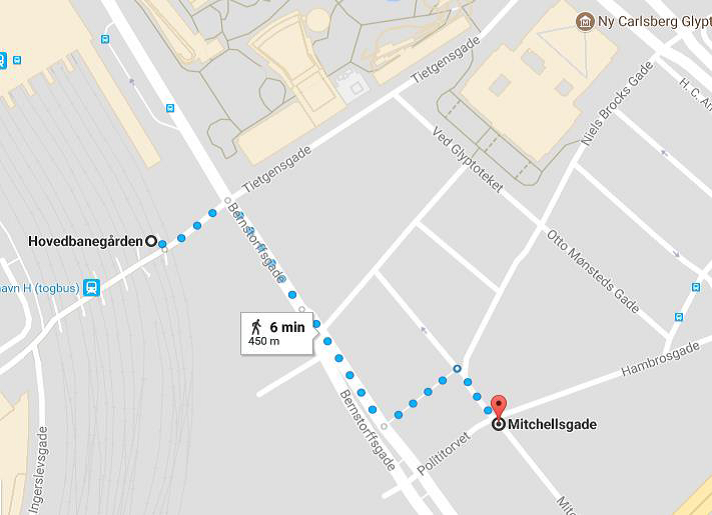 Click on the image below to view Google map of hotels located near the conference venue: